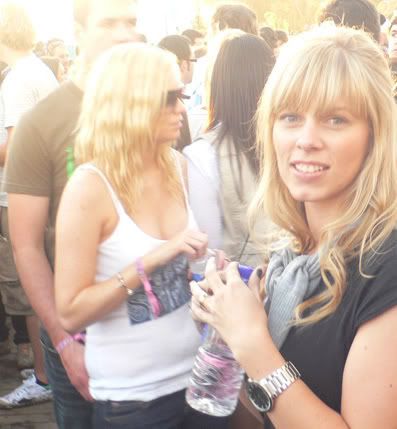 So this was an experience. Never been to this festival before, so I didn't know what to expect. 
We drove to Byron early in the morning & had a yummy breakfast by the beach. We met with a few friends & headed into town. I think everyone else had the same idea so the streets were filled with Splendour crowds all ready to go to the farm grounds with their bright coloured gum boots. We visited an amazing little art gallery called 'Retrospective Gallery' & saw some great pieces by Kill Pixie, Ben Frost, Trent Whitehead & heaps of others before we headed off for the day. 

Parking was pretty easy. We had a bit of a hike through the bushes & muddy farm grounds dodging piles of horse poo through the long grass & until finally reaching the main gates half an hour later. Its all part of the experience.....
Saw so much amazing music on day 1. Operator Please were awesome, The Music & Gyroscope were great too. 
Day 2, after a solo lunch time gig at Coolangatta's Bellakai Cafe, we headed back to Byron with our warm clothing on ready for the cold night ahead. Icelandic band Sigur Ros were one of my Splendour highlights as well as Clare Bowditch.
I live in Tweed Heads, so close to Byron's Splendour In The Grass, I cant believe I haven't been before. Can't wait till next year......