This week I was lucky enough to be involved with Songs of Applewood 2008--songwriting project.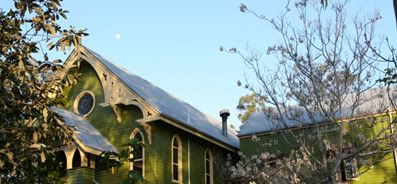 The weekend featured 21 or so Brisbane/Queensland artists over a three day period on a beautiful property west of Brisbane. We were to be paired with another artist, then write & record a song in the one day.
I got up early in the morning & started driving the estimated 2 hour drive. I had to stop twice & get directions but finally found the place. I drove up a dirt drive way to an amazing old green church which has been converted to a house & a barn that looked like it was something out of The Little House On The Prairie.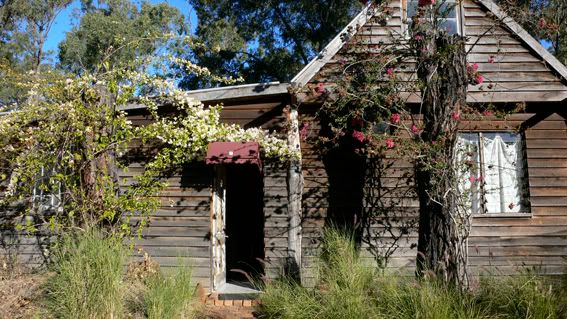 I got to know the other artists over a nice breakfast in front of the fire. After a welcome & a brief from Tylea & Magoo (The owners of the property & hosts of the weekend) we got straight to work.
I was paired up with the talented Steve Grady, a 22 year old Brisbane artist who is recording his debut album.
www.myspace.com/stevegradymusic
We headed over to an old bench in the sunlight with our guitars & started brain storming. Steve had a chorus & a song idea that he couldn't finish so we rolled with that. The concept was about being comfortably uncomfortable - waking up next to someone & there being an awkward silence but still being comfortable in the moment. We called the song 'Morning Birds'.
We went into the little barn & started recording. We worked with producer/sound engineer Magoo.
Steve & i recorded it live & added drums, lead guitar & bass later.
It took a few hours to record, but the result was great.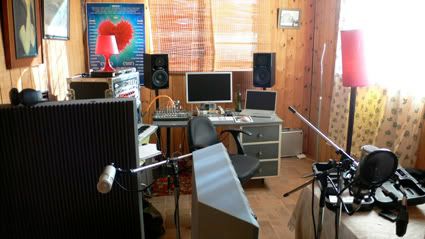 Later after dinner all the artists got together & listened to the recordings from the day. They were all very different & great.
Cant wait to hear the whole cd.
It was an amazing experience & I feel privileged to have been apart of it.
Tylea said the songs might be avaliable from the Applewoods website soon. Keep an eye on www.songsofapplewood.com for more info
A huge thanks to Tylea, Magoo & Jeff for having me & hosting such a inspirational project.