I dont know where to start? Its been a while between blogs so I will keep it short.
I have had an amazing few weeks. I went to Sydney a few times to do some co-writing & met the most amazing people.
My manager Tim and his partner Claire were nice enough to let me crash at their house in Bondi so everything was pretty close by.
The first week I was there I met up & wrote with Melanie Horsnell, Wons Phreely, Josh Schuberth, Cindy Ryan & Jake Grigg.
Wow... was that an amazing first week, they were all so lovely & very talented. We ended up with some great songs.
Here are some photos below of some of my week.
Cindy & I at Revolution Studios.  www.revolutionstudios.com.au
This is Wons, ...check out wonsphreely.com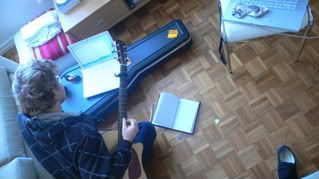 Jake & I had a great day & had heaps of space for our crap as you can see.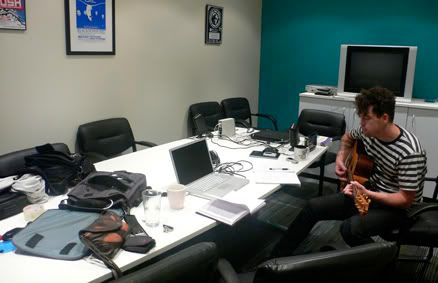 I don't have any photos of Josh or Melanie but visit their myspace & websites.
melaniehorsnell.com
www.myspace.com/joshschuberth
The next Sydney trip ...........
was a week later & I was lucky enough to write with Cindy, Melanie & Jake again. I also wrote with McGowan Southworth (www.myspace.com/mcgowan) which was great cause I knew he was really busy.
It's been an amazing few weeks, I worked with some great artists, & I just feel so lucky.
I can't wait for my next trip.
Sarah x