Hi Guys
Thought Id share some weekend pics.
Troy & I were really wanting to go for a surf over the weekend but it was onshore & small so.....
instead we took the dog & our picnic blanket down to Rainbow Bay & had a windy but fun family afternoon. Just the 3 of us.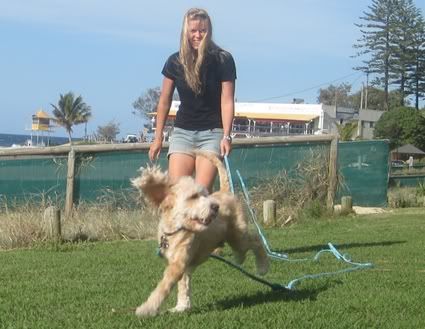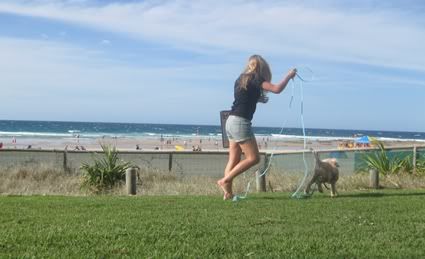 I got rope burn chasing after Olly (our dog) & i tripped over the lead infront of a crowd of people & it was very embarrassing but funny, I guess you had to have been there.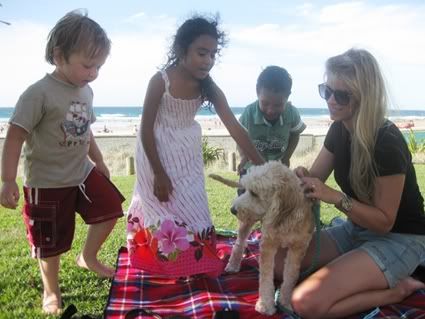 Kids love dogs.........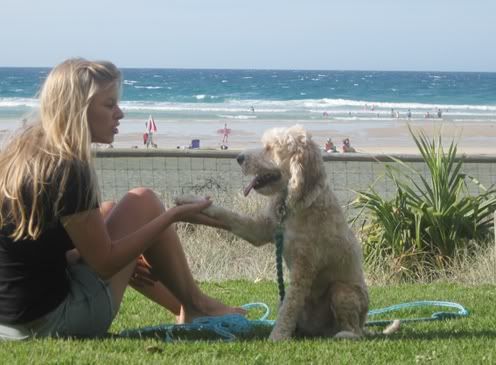 till next week ... bye x